Tao Porchon-Lynch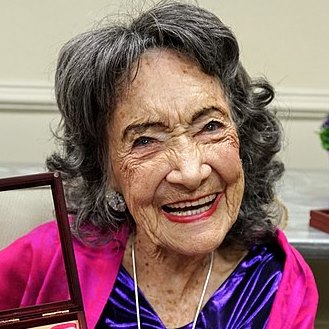 Date of birth: 13 August 1918
Age as of 27 August 2019: 101 years, 14 days

Tao Porchon-Lynch is an American yoga master and award-winning author of French and Indian descent. At age 100, she teaches six to eight classes a week in New York, and leads programs across the globe. She is the author of two books, including her autobiography, Dancing Light: The Spiritual Side of Being Through the Eyes of a Modern Yoga Master, which won a 2016 IPPY Award and three 2016 International Book Awards. In 2013, in collaboration with Tara Stiles, she released a DVD on yoga, titled Yoga with Tao Porchon-Lynch. In addition, in 2015 she published a book about meditation, titled "Reflections: The Yogic Journey of Life".