Augusta Holtz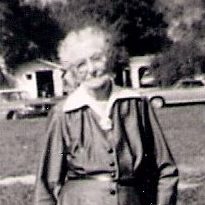 Date of birth: 3 August 1871
Date of death: 21 October 1986
Lifetime duration: 115 years, 79 days

Augusta Louise Holtz was the world's oldest person ever until Jeanne Calment surpassed her record on 12 May 1990. Augusta Louise was born in the Prussian Province of Posen of the German Empire, modern-day Poland, in 1871 to Michael and Wilhemina Henrietta (Quade) Hoppe. According to her granddaughter, she lacked a birth certificate that would authenticate her claim and therefore was not listed by Guinness World Records. However her age was later verified by the Gerontology Research Group in 2012, and she was posthumously recognised as the oldest verified person after the death of Mathew Beard on 16 February 1985. At the time of her death she was the oldest verified person ever up until that point and the first person known to have reached the age of 115. She moved to the U.S.