Hendrikje van Andel-Schipper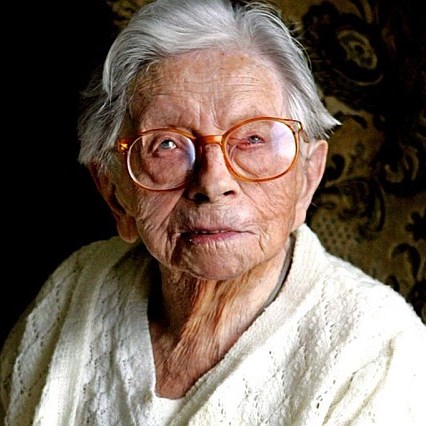 Date of birth: 29 June 1890
Date of death: 30 August 2005
Lifetime duration: 115 years, 62 days

Hendrikje van Andel-Schipper was a validated Dutch supercentenarian. She was the oldest person in Europe at the time of her death and remains the Dutch longevity recordholder. Hendrikje van Andel-Schipper was born in the small village of Kloosterveen (by now part of Assen, The Netherlands) on 29 June 1890. Born several months too early, as well as often being sick in her childhood, it was advised that she would not attend school. As a result, she was homeschooled by her parents. In 1925, at the age of 35, Van Andel-Schipper moved to The Hague together with her parents, where she would meet her future husband Dick van Andel, who worked at the tax office of Amsterdam.

She remained in good health for about thirty years, before she battled and beat breast cancer in 1990 and moved to retirement home 'De Westerkim' in May.