Antonia Gerena Rivera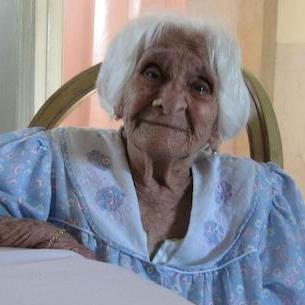 Date of birth: 19 May 1900
Date of death: 2 June 2015
Lifetime duration: 115 years, 14 days

Antonia Gerena Rivera was a verified Puerto Rican-American supercentenarian. She lived to the age of 115 years, 14 days and became the sixth-oldest living person in the world and the third-oldest in the United States at the time of her death. She was also the oldest living Floridan and is the second-oldest person ever to have been born in Puerto Rico and the oldest woman born there.

Gerena was born to Jose Felix Gerena and Basilia Rivera in the town of Loiza, Puerto Rico and raised in Barrio Cubuy, Río Grande. She had 9 children. She was of Canarian ancestry. Antonia Gerena Rivera comes from a long lived family. Her brother Frank lived to the age of 105 and her sister, Maria, lived to 103. She had eight children, two of them survived her (Carmen and Fe) and has 27 surviving grandchildren. Her family said that the genes of their family and drinks brandy were the reasons of her longevity. Her family describe her as a "strong and worker woman".