Annie Jennings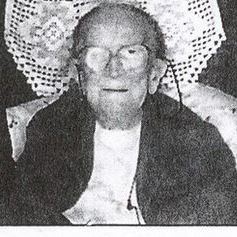 Date of birth: 12 November 1884
Date of death: 20 November 1999
Lifetime duration: 115 years, 8 days

Annie Jennings was a validated British supercentenarian and the world's second-oldest living person, after American Sarah Knauss, at the time of her death. Jennings hailed from Chesterfield, Derbyshire, where she celebrated her 114th birthday. She became the oldest living person in the United Kingdom following the death of Lucy Jane Askew on 9 December 1997. Jennings held the title for almost two years and was succeeded as the oldest person in the UK by Eva Morris. She worked as a teacher, never had children, and is second only to Charlotte Hughes on the UK's all time list, and one of the top 50 oldest validated people ever. Jennings disliked being in the Guinness World Records.