Jeanne Calment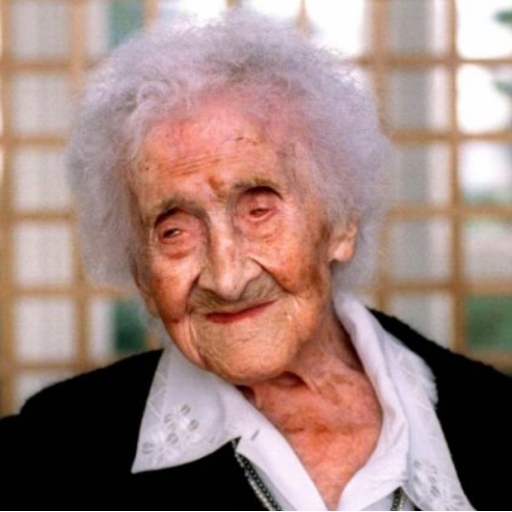 Date of birth: 21 February 1875
Date of death: 4 August 1997
Lifetime duration: 122 Years, 164 Days

Jeanne Louise Calment (21 February 1875 – 4 August 1997) was a French woman who reached the longest confirmed lifespan in history at 122 years, 164 days (44,724 days in total). Her lifespan has been thoroughly documented by scientific study; more records have been produced to verify her age than for any other case. She was the second verified and undisputed person to reach their 115th birthday (after Augusta Holtz), and the first verified and undisputed person to reach 116, 117, 118, 119, 120, 121, and 122. She remains the only person verified to have reached the ages of 120, 121, and 122.

Jeanne Calment was first publicly recognized for her longevity when she was 113 years old. She reported that she had seen Vincent van Gogh (who died in 1890) when she was 13 years old. This claim made her appear in the 1990 movie Vincent and Me, where she played herself, and became the oldest person ever to appear in a film. After the death of Florence Knapp on 11 January 1988, she became the world's oldest verified living person and she became the oldest verified person.