Nabi Tajima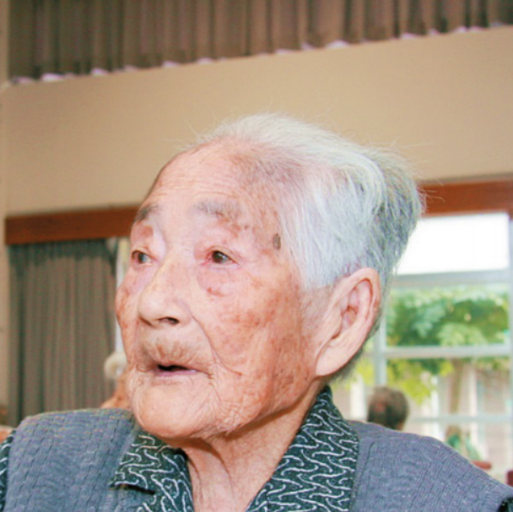 Date of birth: 4 August 1900
Date of death: 21 April 2018
Lifetime duration: 117 Years, 260 Days

Nabi Tajima (4 August 1900 – 21 April 2018) was a Japanese supercentenarian who was the oldest validated person in the world at the time of her death and the third-oldest validated person ever. She became the oldest person in Japan following the death of the anonymous resident of Tokyo on 27 September 2015, and the oldest person in the world following the death of Violet Brown on 15 September 2017. She was the last validated person born in the year 1900.

Tajima was born and died on the small island of Kikaijima, about halfway between Okinawa and the main Japanese islands. She had nine children, seven sons and two daughters, and in September 2017 she was reported to have around 160 descendants, including great-great-great-grandchildren. She stated that her longevity was due to sleeping soundly and eating delicious food. Guinness World Records was planning to certify Tajima as the world's oldest person, but she died at a nursing home in Kikai City before they could do so.