Violet Brown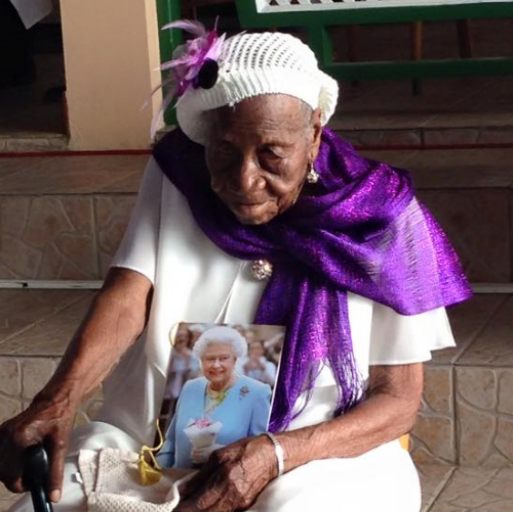 Date of birth: 10 March 1900
Date of death: 15 September 2017
Lifetime duration: 117 Years,189 Days

Violet Henrietta (10 March 1900 – 15 September 2017) was born in the small town of Duanvale, located in Trelawny Parish, Jamaica. Her father, John Gordon Mosse, worked as a sugar boiler. Her mother, Elizabeth Mosse, was a housekeeper. Violet had three other siblings. At a relatively late age, 13, she was baptized. At one point, she married Augustus Gaynor Brown. The couple had 6 children in total; four sons and two daughters.

At the time of her 110th birthday, it was reported that aside from deafness, Violet was in good overall physical shape. She stated that she didn't feel her age. She attributed her long life to God, respecting her parents as well, working hard and eating coconut sauce. Some of her favourite pastimes include going to church, reading books and listening to music.