Misao Okawa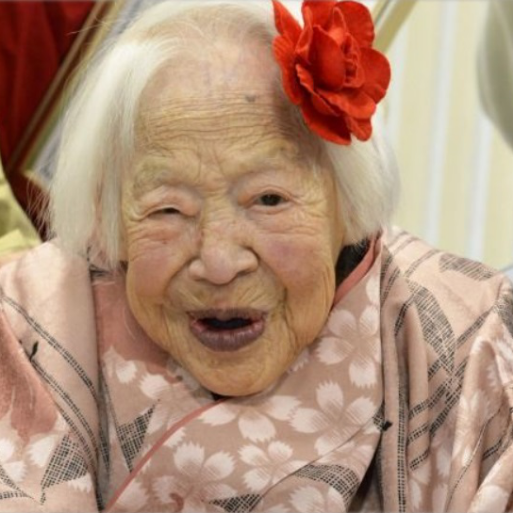 Date of birth: 5 March 1898
Date of death: 1 April 2015
Lifetime duration: 117 Years, 27 Days

Misao Okawa (5 March 1898 – 1 April 2015) was a Japanese supercentenarian who is the third-oldest verified person ever from Japan and Asia and also was the oldest living person in the world from the death of the 116-year-old Jiroemon Kimura, who was also the oldest verified man ever, until her own death on 1 April 2015. She was the oldest ever person from Japan until 1 September 2017 when her age was surpassed by Nabi Tajima.

She married her husband Yukio, who ran his own business in Kobe, in 1919 and had three children, two daughters and a son. As of February 2013, only one of her daughters, Shizuyo (age 97), and her son Hiroshi (age 99), were still alive. Her husband died on 20 June 1931 at age 36. In 2000, she broke her leg at the age of 102. But she said that she was doing leg squats. She was able to walk until she was 110, after which she needed a wheelchair to prevent her from falling over.