Jiroemon Kimura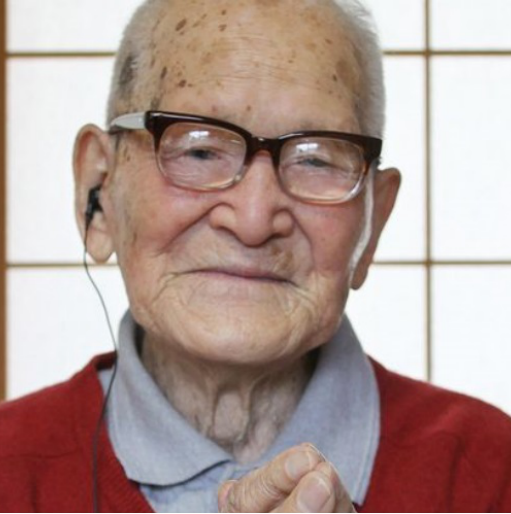 Date of birth: 19 April 1897
Date of death: 12 June 2013
Lifetime duration: 116 years, 54 days

Jiroemon Kimura (19 April 1897 – 12 June 2013) was a Japanese supercentenarian. He became the oldest verified male in history on 28 December 2012, at the age of 115 years and 253 days and also became the first and so far the only man who indisputably reached 116 years of age, being 116 years, 54 days old at the time of his death from natural causes. He was the last verified living man born in the 19th century.

Jiroemon Kimura was born as Kinjiro Miyake on 19 April 1897, in Kyotango, Kyoto, Japan. He finished school at the age of 14 and worked at local post offices for 45 years, starting at the age of 17 until his retirement in 1962 at the age of 65. He also worked at a government communication unit in Korea in the 1920s. Upon his return, he married his neighbor, Yae Kimura. He, after retiring, worked as a farmer, helping his son in farming until the age of 90. Kimura had 7 children, 14 grandchildren, 25 great grandchildren and 13 great-great grandchildren.