Edna Parker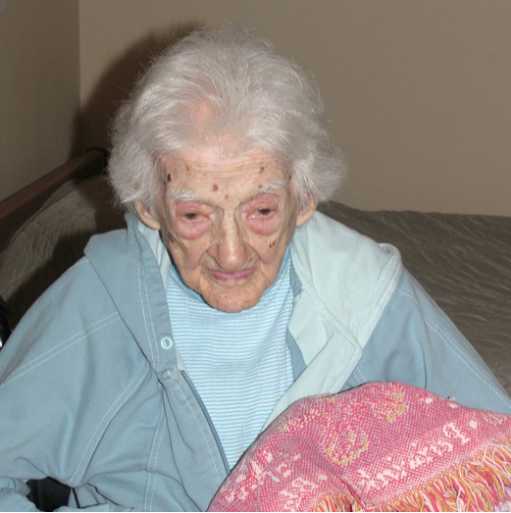 Date of birth:20 April 1893
Date of death: 26 November 2008
Lifetime duration: 115 years, 220 days

Edna Ruth Parker (April 20, 1893 – November 26, 2008) was an American supercentenarian who, for fifteen months, was recognized as the oldest person in the world. She featured in two documentaries and was included in a Boston University DNA database of supercentenarians.

Parker was born on a farm in Shelby County, Indiana and raised eating a typical farm diet of meat and starch. She attended Franklin College to obtain a teaching certificate. Parker taught at a two-room schoolhouse in Smithland, Indiana, for 2 years, until she married Earl Parker on 12 April 1913. They had two sons both of whom she outlived. As of April 2008, she had five grandchildren, 14 great-grandchildren and 13 great-great-grandchildren. Parker lived alone on a farm on Blueridge Road after her husband had died when she was 45. She remained there until age 100, when, still in very strong health, she moved in with one of her sons.