Maria do Couto Maia-Lopes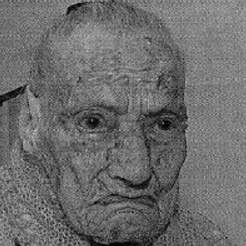 Date of birth: 24 October 1890
Date of death: 25 July 2005
Lifetime duration: 114 years, 274 days

Maria do Couto Maia-Lopes was a Portuguese supercentenarian whose age is validated by the Gerentology Research Group (GRG). Maria do Couto Maia-Lopes was born on 24 October 1890 in the parish of Grijó, near Porto, in the Kingdom of Portugal. She was, at her final age of 114 years, 274 days, the oldest living person in Portugal and the oldest person ever from Portugal until 2008, when Maria de Jesus surpassed her age. Maia-Lopes became the oldest living person in Portugal after the death of Jose Ferreira-Andrade on 22 February 2000 and held the title until her death five years later. She remembered the day on which the last king of Portugal, D. Manuel II, visited the nearby town of Espinho on 23 November 1908. In her later years, Maia-Lopes was nearly deaf and blind. She lived with her daughter Rosa Lopes Couto, who was one of her three remaining children at the time. She raised her daughters by herself and was still active on a field of one of her grandchildren until age 106. Despite being bedridden after a 2002 accident with boiling water that burned her feet, she was not sick, took no medications and still had a good apetite. She had eight daughters, seven grandchildren, ten great-grandchildren and five great-great-grandchildren in total. Her husband died in 1942.Coincidentally, one of her great-granddaughters married the grandson of Augusto Moreira de Oliveira, the oldest man ever from Portugal.