Ettie Mae Greene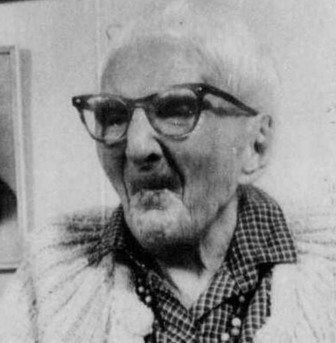 Date of birth: 8 September 1877
Date of death: 26 February 1992
Lifetime duration: 114 Years, 171 Days

Etta Mae "Ettie May" Greene (née Thomas, 8 September 1877 – 26 February 1992) was an American supercentenarian from West Virginia.

She was born in Wayside and worked as a seamstress and a farmer. She married Russell A. Green and had nine children with him, Russell died in 1919/1920, leaving Greene as a widow for 72 years. She attributed her longevity to "good, clean living" and a milkshake she drank daily. She died of a cold at the Springfield Comprehensive Care Center. She was survived by 4 of her 9 children, 21 grandchildren, 47 great-grandchildren and 37 great-great-grandchildren.