Dominga Velasco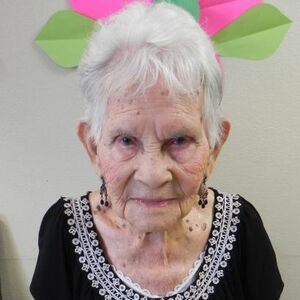 Date of birth: 12 May 1901
Date of death: 11 October 2015
Lifetime Duration: 114 Years, 152 Days

Velasco was born in Yahualica de González Gallo, Jalisco, Mexico, on 12 May 1901. She grew up in Coahuila. Her father was a shoemaker. She was the youngest of five children. She and her family moved to the USA in the 1920s. They had fled civil unrest at the end of the Mexican Revolution, witnessing the last battle between followers of Pancho Villa and the government Federales in Ciudad Juárez as they crossed the border. They spent three years in El Paso and they later moved to California and settled in the Fruitvale neighborhood of Oakland. She first worked at the California Fruit Packing Company but that was only seasonal work so she then moved to the California Candy Company commuting from San Francisco to Oakland. In 1928, she married Salvador Velasco Ruiz and they had two children. Velasco quit working due to pain, but during World War II Velasco and her husband instead opened a restaurant in Oakland. However, restless, Velasco began working in the Spanish community and helped found the Unity Council. Velasco died on the morning of Sunday, 11 October 2015 at her home in Las Posada de Colores, Fruitvale district of Oakland, California.