Irene Frank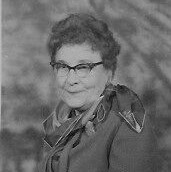 Date of birth: 1 October 1881
Date of death: 28 February 1996
Lifetime Duration: 114 Years, 150 Days

Frances Irene Frank (1 October 1881 – 28 February 1996) was a validated American supercentenarian.

She was born in Meridian, Bosque, Texas as the daughter of M. P. and Josie Mingus Frank. Her parents divorced early and her mother remarried in 1895. Irene stayed with her grandparents at first and later moved in with her mother again. She spent the majority of her life in Texas, but did also live in Missouri for some years. Irene Frank died in Decatur, Wise, Texas on 28 February 1996, aged 114 years, 150 days.