Anna Henderson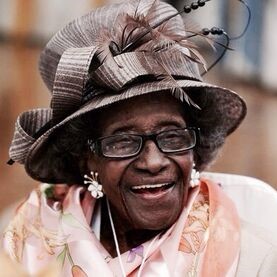 Date of birth: 5 March 1900
Date of death: 1 July 2014
Lifetime Duration: 114 Years, 118 Days

Anna Henderson (5 March 1900 – 1 July 2014) was a validated American supercentenarian.

Anna Henderson was born in Washington, Georgia, USA on 5 March 1900 and died in Philadelphia, Pennsylvania, USA, on 1 July 2014, aged 114 years, 118 days, as the first of 2 people aged 114 to die in 2014, the other being Anna Stoehr (15 October 1900-21 December 2014). At the time of her death, she was the 5th oldest living person in the United States and the 7th oldest living person in the world. She was also the 100th validated person in history to reach the age of 114 years.