Bettie Chatmon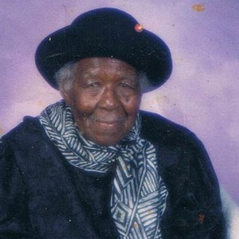 Date of birth: 30 April 1884
Date of death: 16 August 1998
Lifetime Duration: 114 Years, 108 Days

Bettie R. "Momo" Chatmon (née Washington; 30 April 1884 – 16 August 1998) was a validated American supercentenarian.

Bettie Chatmon was born in Mansfield, De Soto, Louisiana on 30 April 1884 (Bettie and her relatives sometimes claimed 15 October 1884) as the daughter of Floyd and Emily Mitchell Washington. She married Joe Chatmon in De Soto, Louisiana on 24 December 1903. The couple had seven children. The family moved to Texas in the 1920s, moved back to Louisiana and then to Texas again. She was widowed in 1955. Bettie "Momo" Chatmon died in Houston, Harris, Texas on 16 August 1998, aged 114 years, 108 days.