Mathew Beard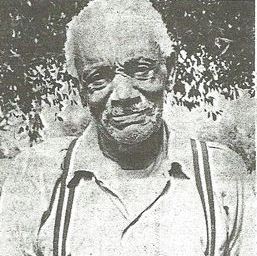 Date of birth: 9 July 1870
Date of death: 16 February 1985
Lifetime duration: 114 Years, 222 Days

Mat(t)hew Beard was an American supercentenarian, who has been verified as the world's oldest living person between 1983 and 1985, and the oldest living man between 1980 and 1985.

Beard was born in Norfolk, Virginia in 1870. In 1887 he temporarily moved to Florida to work on railroads, later moving back there in 1907. He was working as a mason in 1913, met his wife in 1919, and had twelve children. By 1977, he had outlived his wife and four of his twelve children. Beard claimed to have built his house at the age of 103 with the help of a grandson. Mathew was, at his death of 114 years, 222 days, the oldest man (and person) ever recorded, and remains one of only 7 men to reach 114 and the first man as well as person to reach the age of 114. He is considered to have been the world's oldest person, the 55th oldest person of all time, the fourth-oldest verified man ever, the oldest verified man from the continental USA, the second-oldest American-born man ever, and the oldest black man ever at the moment of his death.