Ura Koyama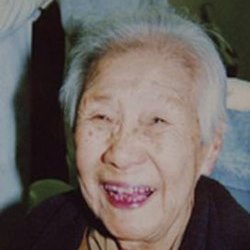 Date of birth: 30 August 1890
Date of death: 5 April 2005
Lifetime duration: 114 Years, 218 Days

Ura Koyama was a validated Japanase supercentenarian. She became the oldest living person in Japan upon the death of Mitoyo Kawate in November 2003.

Ura Koyama was born in Hiroshima Prefecture, Japan on 30 August 1890. With husband Kisaburo, she had three children. In 1977 she moved to grandson to Iizuka, Fukouka Prefecture. On 5 April 2005, she died of pneumonia at a hospital in Iizuka, Fukouka Prefecture. At the time of her death, Koyama was the fourth-oldest person in the world, at the age of 114 years, 218 days.