Neva Morris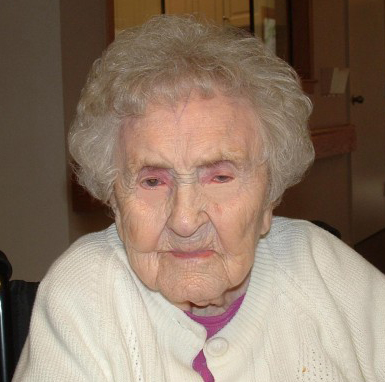 Date of birth: 3 August 1895
Date of death: 6 April 2010
Lifetime duration: 114 Years, 246 Days

Neva Morris (née Freed; 3 August 1895 – 6 April 2010) was an American supercentenarian. At the age of 114 years, 246 days, she was the oldest verified living person in the United States. On 13 February 2010, Morris became one of the 40 oldest people ever. She was born in Ames, Iowa, where she lived her entire life. Neva Freed married Edward Leonard Morris in 1914. The couple had four children: Leslee, Mary Jane, Walter, and Bettylee. Neva's son-in-law, 96-year-old Tom Wickersham, who lived in the same retirement home as Morris, said "It didn't hurt that she worked hard all her life and ate hearty and healthy meals prepared from meat, dairy products and vegetables produced on the farm. Walter Morris, age 88, Neva's youngest son and only living child, believed that her secret was her passion for fast cars, as witnessed by her 80-year accident-free driving record.

Aged 90 years, she purchased a 1985 Mercury Grand Marquis. She discontinued driving when she was 95 years of age. At age 99, Morris moved from her farm home to North Grand Care Center and later to Northcrest Community in 1998. According to Wickersham in March 2010, she "had hearing and vision loss but was able to participate in limited activity at the nursing home". At about 4 a.m. on 6 April 2010, Morris died with her 90-year-old son-in-law by her side. She was the second oldest living person in the world. She is survived by one son, eight grandchildren, nineteen great-grandchildren, and several great-great-grandchildren.