Blanche Cobb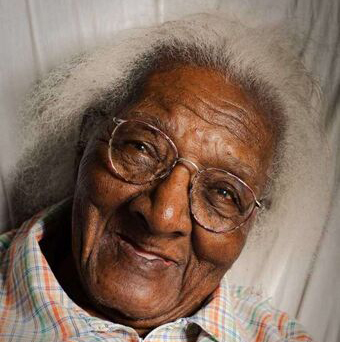 Date of birth: 8 September 1900
Date of death: 1 May 2015
Lifetime duration: 114 Years, 235 Days

Blanche Cleo Cobb (née Arrington; 8 September 1900 – 1 May 2015) was a validated American supercentenarian who was the world's eighth-oldest living person, the fourth-oldest living American resident and the second-oldest living Floridian behind Antonia Gerena Rivera at the time of her death. Cobb was born on 8 September 1900, in Jesup, Georgia. When she moved to Folkston, Georgia, she married Johnnie Cobb Jr. on 24 December 1920. He died in 1957, and Blanche promised that she would never marry another. She had 13 children, 22 grandchildren, 39 great grandchildren and four great-great grandchildren. Cobb lived with her daughter Mae Shields in Jacksonville, Florida, from 1978 until her death.

Cobb credited her long life and good health to love of God, people and potatoes. Her daughter said that she was a "very Christian lady who never allowed smoking, drinking, guns or card-playing in her home." Otherwise, though, her home was "always open" to family, friends and just about everyone in the neighbourhood. She died on 1 May 2015 at the age of 114 years, 235 days.