Camille Loiseau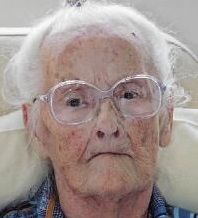 Date of birth: 13 February 1892
Date of death: 12 August 2006
Lifetime duration: 114 years, 180 days

Camille Blanche Loiseau Chadal (13 February 1892 – 12 August 2006) was the oldest living person in France for more than a year, until her death aged 114 years, 180 days. Loiseau was born in Paris and never moved out of the city until her hospitalisation in 1998 due to a fall. She was the youngest of nine children, four boys and five girls. On 13 August 1910 she married Rene Frederic Chadal, although their marriage lasted only 15 days. As is common in France, Camille Loiseau chose not to use her husband's last name. She never had children. She worked as an accountant in a shoe store (she filled out slips) and she was entitled to a free pair of shoes a year. She also said that she had worked at "Magasins Réunis", Place de la République, where she participated in beauty contests organized for the staff. She retired in 1957. She died in the Hopital Paul-Brousse in Villejuif.