Lessie Brown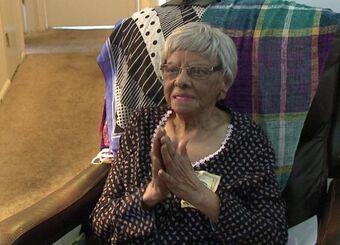 Lifetime Duration: 114 Years, 108 Days

Lessie Brown (née Barnes; 22 September 1904 – 8 January 2019) was a validated American supercentenarian who was the oldest known living person in the United States at the time of her death and was also the last validated American born in 1904. Brown avoided alcohol, according to her family. Instead, they attributed her long life to regular consumption of sweet potatoes, which she ate nearly every day until well after her 100th birthday, and to her belief in God. According to her family, she inspired all her children and grandchildren how to pray, and she even prayed on her knees at the side of her bed until she couldn't kneel anymore. On her 112th birthday, she received a letter from President Barack Obama and First Lady Michelle Obama. She voted for him twice in the 2008 and 2012 US Presidential Election.

Brown became the oldest known living person in the United States upon the death of Delphine Gibson on 9 May 2018. She died on 8 January 2019 at the age of 114 years, 108 days.