Tlalit Bussi Tel-Tzure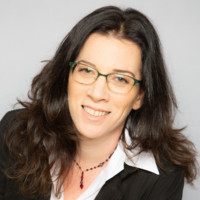 Tlalit Bussi Tel-Tzure is a senior sales, business development and marketing executive with nearly 20 years' experience working both in international and local markets.

Tlalit is currently the VP of Business Development & Global Marketing at IceCure Medical, (TASE:ICCM) developer of the minimally-invasive, next-generation cryotherapy system, ProSense, to advance treatment of cancerous tumors. Tlalit leads the company's business development and marketing strategy to expand ProSense market access, now commercially available in the U.S.A., Europe, Hong-Kong, Thailand, Singapore and South- Central America.