Justin Rebo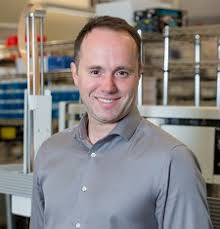 Sectors: Research and Academia, Longevity Legends

Dr. Justin Rebo is member of BIOAGE, a drug discovery biotech company. As the vice president of in-vivo biology at BioAge, Dr. Rebo leads the company's internal in-vivo platform to find and assess the viability of new druggable targets for aging diseases and biomedical regeneration. With considerable business as well as academic experience in the aging field under his belt, Justin joined the BioAge team in 2018.
BioAge is developing a drug discovery platform that uses machine learning and artificial intelligence to discover targets that have the potential to promote healthy lifespan by slowing down aging and the ill health that it brings.