Tanya Jones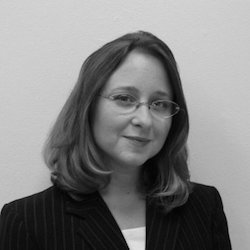 Sectors: Longevity Legends, Entrepreneurs.

Tanya Jones is the Chief Executive Officer and co-founder of Arigos, a startup that is developing a methodology for the long term banking of organs for the transplant industry and the Chief Operating Officer of SENS Research Foundation, a nonprofit working to research, develop and promote comprehensive regenerative medicine solutions for the diseases of aging.

As the CEO of Arigos, Tanya Jones secured early funding for Arigos, including becoming the first company funded by Breakout Labs, the Thiel Foundation's most recent effort to effect disruptive innovation in science and technology. She is currently in the process of securing another round of funding which will enable Arigos to complete proof-of-concept recovery experiments on human-scale organs stored at liquid nitrogen temperatures.

As the COO of SENS Research Foundation, Tanya manages the contracts and financing for its collaborative extramural research projects with such leading research institutions as Harvard, Cambridge, Yale, Oxford, Wake Forest Institute for Regenerative Medicine, The Buck Institute for Research on Aging, and Rice University. In addition, she leads the strategy and execution of the Foundation's finance, human resources and real estate activities.