Tom Kirkwood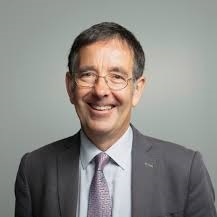 Sectors: Longevity Legends, Science and Academia.

Tom Kirkwood is Professor of Medicine and Director of the Institute for Ageing and Health at Newcastle University, UK. After training in mathematics and biology at the Universities of Cambridge and Oxford he first worked on the measurement of blood clotting and fibrinolytic factors. Early in his career he began an interest in the biology of ageing which he has followed since 1975. In 1977 he put forward the 'disposable soma' theory that unites the evolutionary and mechanistic understanding of ageing within a single framework. His subsequent research has included pioneering studies on the intrinsic ageing of stem cells, on the genetic factors underpinning longevity, and on systems biology approaches to unravelling the complexity of the mechanisms of ageing. He was awarded the inaugural Henry Dale Prize of the Royal Institution for multidisciplinary research and was BBC Reith Lecturer in 2001 bringing the science of ageing to a global audience. His books include the award winning Time of Our Lives: The Science of Human Ageing written for a general readership, Chance, Development and Ageing (with Caleb Finch), and Accuracy in Molecular Processes: Its Control and Relevance to Living Systems.

Kirkwood was appointed Commander of the Order of the British Empire (CBE) in the 2009 New Year Honours.