Jesus Gil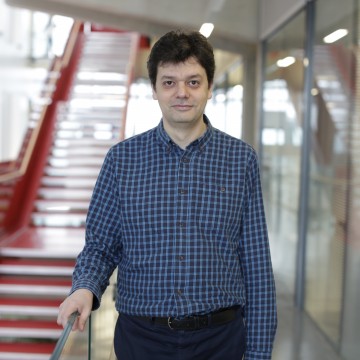 Jesús was born in Zaragoza, Spain. He obtained his PhD, on the elucidation of how the dsRNA-dependent protein kinase induces apoptosis and activates NF-kB, in 2000 at the Universidad Autónoma in Madrid.

From 2000 to 2003 he worked with David Beach at the Wolfson Institute for Biomedical Research, University College London, where he screened for genes bypassing senescence, identifying CBX7. In January 2004, he joined Gordon Peters' group at the CRUK London Research Institute, investigating how CBX7 regulates the INK4/ARF locus.

During 2005 he worked in Scott Lowe's laboratory at Cold Spring Harbor, New York, developing models to study CBX7 function in vivo. Since Nov. 2005 he leads the Cell Proliferation Group at the MRC Clinical Sciences Centre, investigating the genetic and epigenetic regulation of the INK4a/ARF locus by PcG complexes and screening for agents controlling senescence. In November 2008, Jesús was named an EMBO Young Investigator.