Idan Segev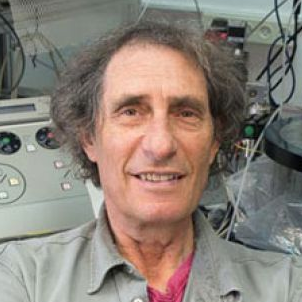 Prof. Idan Segev is the David & Inez Myers Professor in Computational Neuroscience and former director of the Interdisciplinary Center for Neural Computation (ICNC) at the Hebrew University of Jerusalem, where he received B.Sc. in Math, and Ph.D. in experimental and theoretical neurobiology.

His research team utilizes computational and theoretical tools to study how neurons, the elementary microchips of the brain, compute and dynamically adapt to our ever-changing environment. Segev takes a keen interest in the connection between art and the brain and recently co-edited an "Artists Book" with original etchings by ten top Israeli artists, which were prompted by an encounter with ICNC researchers.

Segev's lab projects create the computational infrastructure for modeling neurodegenerative diseases and their treatments, including synaptic learning and plasticity rules in nonlinear dendritic trees (the "biophysical perceptron") and design principles and plasticity rules for synaptic inhibition in nonlinear dendrites.