Arie Laor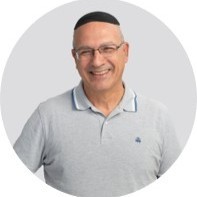 Managing Breath of Health a company i founded and developed the technology behind it an Executive manager business development professional familiar with all aspects of strategy, planning and execution of introduction and expansion plans for multiple products and services in global markets for over 30 years, focusing on the last 15 years on medical devices and pharmaceuticals in the U.S., Europe, China and Brazil. Maintained a strong network of contacts on a global level.
Fluent in English, French and Hebrew. Completed Israeli military service as a captain in the Special forces in the IDF.
2018-Date CEO, NIHE Tech Ltd.
NIHE manages several startup companies from inception to Series B round from idea to seed investment and Series A, POC and MVP current portfolio includes: OTX a patented optical chip for Active Optical Cables, SAAK a patented middle ear implant, BOH developing quick non invasive breath sample diagnostics for pulmonary diseases and infections, and Virexx a human friendly patented solution for long lasting anti viral, bacterial and fungi protection.
2016-2018 CEO, Melamed Medical Ltd.
Country:
Rehovot, Center District, Israel