Dov Shmotkin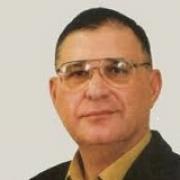 Dov Shmotkin is Professor in the School of Psychological Sciences and Head of the Herczeg Institute on Aging, both at Tel Aviv University. He received his PhD from Tel Aviv University. He is a senior clinical psychologist and formerly the head of the clinical psychology graduate program in the School of Psychological Sciences.

He has served as a senior researcher and member in the research teams of prominent nationwide surveys on the Israeli older population, namely the Cross-Sectional and Longitudinal Aging Study (CALAS) and the Israeli branch of the Survey of Health, Ageing and Retirement in Europe (SHARE-Israel). He also directed a project that harmonized databases of CALAS, SHARE-Israel, and other studies of Israeli aging populations. Dov Shmotkin is a Fellow of the Gerontological Society of America.

Dov Shmotkin's scientific work has solidified the dialectical approach to human happiness and suffering, emphasizing developmental paths along adulthood and old age. His main concern has been to explore psychological mechanisms whereby people can maintain well-being and resilience in the face of life adversities and aging processes that may inflict trauma, decline and loss. In his conceptual model, entitled The Pursuit of Happiness in a Hostile World, Shmotkin, along with associates who made vital contributions (mainly his former doctoral students), have developed a dynamic view on the intertwinement of resilience and vulnerability.