Natalie Yivgi Ohana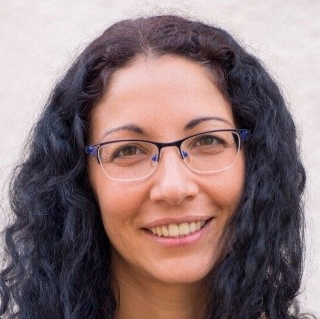 Natalie Yivgi-Ohana is CEO at Minovia Therapeutics which develops mitochondria augmentation therapies for rare mitochondrial diseases, as well as studies two of the hallmarks of aging: stem cells and mitochondrial dysfunction, and develops therapies based on mitochondria augmentation in hematopoietic stem cells.

She has filed for patents to protect the following inventions. This listing includes patent applications that are pending as well as patents that have already been granted by the United States Patent and Trademark Office (USPTO):
MAMMALIAN CELLS ENRICHED WITH FUNCTIONAL MITOCHONDRIA: The present invention provides human bone-marrow cells enriched with functional mitochondria, methods for their production, and therapeutic methods utilizing such cells;
COMPOSITIONS AND METHODS FOR INDUCING ANGIOGENESIS: The present invention relates to compositions and methods of inducing angiogenesis and methods of treating a pathology that would benefit from angiogenesis by use of a composition comprising partially purified intact mitochondria and/or ruptured mitochondria derived therefrom;
COMPOSITIONS OF FUNCTIONAL MITOCHONDRIA AND USES THEREOF: Mitochondrial compositions and therapeutic methods of using same. Compositions of partially purified functional mitochondria and methods of using the compositions to treat conditions which benefit from an increased mitochondrial function by administering the compositions to a subject in need thereof.