Nirit Lev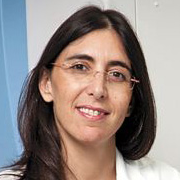 Dr. Nirit Lev works at the Department of Neurology, Rabin Medical Center, Beilinson Hospital, Petah Tikva,
and Sackler School of Medicine, Tel Aviv University.


Dr. Nirit Lev is currently providing services as Professor. Dr. Nirit Lev has authored and co-authored multiple peer-reviewed scientific papers and presented works at many national and International conferences. Dr. Nirit Lev contributions have acclaimed recognition from honorable subject experts around the world. She is actively associated with different scientific societies and academies. Her academic career is decorated with several reputed awards and funding.

Dr. Nirit Lev's research interest focuses on neurology, in particular, the role of DJ-1 and Sirtuin proteins in neurodegenerative diseases, such as Parkinson's Disease (PD), Alzheimer's Disease (AD), and amyotrophic lateral sclerosis (ALS). Lack of DJ-1 activity was shown to cause early onset of Parkinson's Disease. Nirit Lev's group has shown that loss of DJ-1 function also increases disease severity in the ALS model. DJ-1 is important in cell protection against oxidative stress. The group has designed a short peptide based on DJ-1 and is examining its effects on the disease process in models of several age-related neurodegenerative diseases. In addition, her group examines the effects of Sirtuins expression levels in plasma and cerebrospinal fluid samples obtained from AD, PD and ALS patients at different disease stages.