Ruth Arnon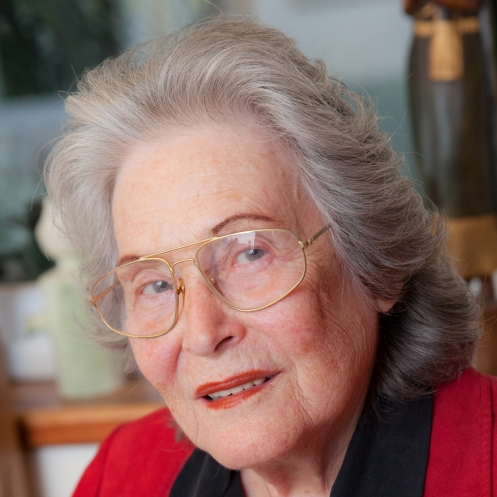 Prof. Ruth Arnon a biochemist and co-developer of the multiple sclerosis drug Copaxone. She is currently the Paul Ehrlich Professor of Immunology at the Weizmann Institute of Science, where she is researching anti-cancer and influenza vaccinations.

Ruth Arnon joined the Weizmann Institute of Science in 1960. She has focused most of her life on the field of immunology. While at Weizmann, Arnon served as the Head of the Department of Chemical Immunology, as the Dean of the Faculty of Biology and as Vice President of the Institute. In addition, Professor Arnon served as the Director of the Institute's MacArthur Center for Molecular Biology of Tropical Diseases from 1958-94. Much of Arnon's work has been in the development of vaccinations and cancer research. One of her largest contributions to science was working alongside Professor Michael Sela to develop a drug for multiple sclerosis called Copaxone.

Ruth Arnon served as the Chairperson of the Sciences division of the Israel Academy of Sciences from 1995 to 2001. She later was elected as President of the Israel Academy. She is also a member of the EMBO, the European Molecular Biology Organization. Arnon served as Secretary-General of the International Union of Immunological Sciences, the President of the European Federation of Immunological Societies, and is also a member of the European Union Research Advisory Board.

Prof. Arnon has been involved in the publishing of more than four hundred articles and books in biochemistry and immunology and has been the recipient of many prestigious awards throughout her career.