Yaky Yanay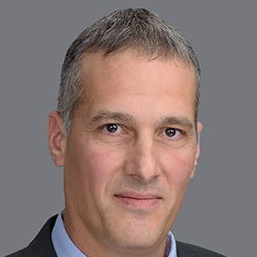 Mr. Yanay has been Co-Chief Executive Officer of Pluristem Therapeutics Inc. since 2017 and has been its President since 2014.

Pluristem Therapeutics Inc. is a clinical-stage biotherapy company using placental cells and a unique, proprietary, three-dimensional (3D) technology platform to develop cell therapies for conditions such as inflammation, ischemia, hematological disorders, exposure to radiation, and aging-related degenerative conditions.

He served as the Chief Financial Officer and Company Secretary at Pluristem Therapeutics, Inc. (a/k/a Pluristem Life Systems Inc) from 2006 until 2014. Earlier, he served as the Chief Financial Officer of Elbit Vision Systems Ltd. from 2002 to 2006 and served as its Principal Accounting Officer. Mr. Yanay has extensive experience in financing and management of technology companies and played a major role in planning and executing a turnaround plan of Elbit Vision System, including the completion of three acquisitions and raising more than $20 million. Mr. Yaky Yanay is the Co-Founder of the EyeCue Vision Technologies Ltd.