Dean Moss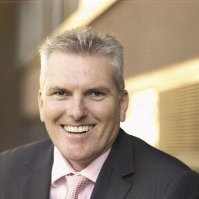 Dr Dean Moss is CEO of UniQuest, Australia's leading university commercialisation entity, managing the intellectual property of The University of Queensland.

Dr Moss has more than 30 years' experience in science, academia, business, management and commercialisation in Australia, the US and the UK.

He has been managing director or senior business development executive of several health and biotech companies worldwide, including Agen Biomedical, Launch Diagnostics, AMRAD ICT, AMRAD Biotech, and United Drug. Dr Moss established the highly-successful York Medical Technologies as a start-up in the UK in 2004.

He is a board member of several Australian biotechnology companies and was a member of the investment committee of the pre-seed venture funds Uniseed, the Medical Research Commercialisation Fund and the New Zealand Government's KiwiNet.

Throughout his career, Dr Moss has managed the raising of more than $100M in venture capital investment.

He sits on the NHMRC Health Innovation Advisory Committee and is Chair of the Go8 Innovation and Commercialisation Group. In 2018, Dr Moss was awarded the title of Adjunct Professor in the Office of the UQ's Deputy Vice-Chancellor (Research).