Andrew Ahachinsky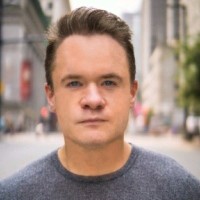 Sectors: Rising Stars, Entrepreneurs.

Andrew Ahachinsky is Principal CEO and founder at SensoAI, the health and data analytics company. Andrew is a passionate longevity advocate and life sciences evangelist with a background in mobile and software development. Andrew has been involved in several AI based life science projects aimed at optimizing lifestyle factors and biomarkers. Andrew is a regular panel speaker on subjects including precision medicine, and he has been appointed a BIS Research ""InsightMonk"".
SensoAI develops all-in-one Precision Medicine platforms oriented towards the assessment of Longevity. Andrew is also CEO and founder of Eterly, the world's first health and fitness app designed and built by longevity experts. Eterly's app acts like a virtual trainer, integrating with wearable fitness devices and analysing data to produce smart proactive recommendations for a healthier, happier life. The accompanying blockchain based backend platform represents a longevity focused eco-system where users can discover new products, treatments and medical research, share results and data and become super-users, earning Longevity tokens in the process. The platform will also attract some of the world's most advanced research into longevity related medicines, including regenerative therapy, biomarkers, stem cell technology, neutraceuticals, diet, exercise, and fitness, curated by cutting edge scientific and medical talent.