Paola Telfer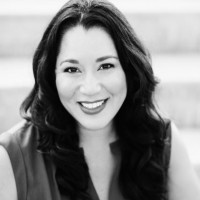 Sectors: Rising Stars, Entrepreneurs.

Paola is a serial tech entrepreneur and alumni of the Singularity University Executive Program and Transformative Technology Academy. Her passion is harnessing technology for human performance, resilience and longevity. She is an avid explorer of neuroscience, consciousness development and flow states.

Paola is CEO and Founder of Sens.ai, a neurowearable company with the mission of democratizing, quantifying and scaling neuro-technology to unleash human potential with high-integrity, accessible and personalized solutions; for cognitive resilience, performance and longevity.

From the outset, Paola has had a focus on innovative technology. Armed with an Electrical Engineering degree from UBC, she designed network intelligence ASICs (Custom Integrated Circuits) that fuel backbone networks. She earned her MBA in Management of Technology from SFU and proceeded to take on Product Management, Canadian Healthcare Technical Consulting and Award-Winning Enterprise Healthcare Sales positions before becoming an entrepreneur.

Paola defines success as having the freedom to do meaningful work joyfully while having time to enjoy the outdoors and her family. She lives in Whistler, Canada with her husband Geoff and their son, Mateo.