Joseph Geraci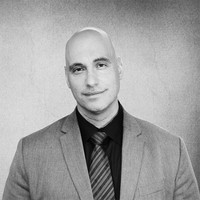 As the CEO and co-founder of NetraMark Corp, excited about the novel explainable machine learning paradigm that they have created called NetraAI. This technology puts them at the forefront of understanding patient subpopulations.

NetraMark utilizes next generation ML technologies to extract unknown insights about patient populations with two goals in mind:

1) To optimize clinical trials via these insights
2) To create a new taxonomy of disease in order to better understand how to repurpose/resurrect drugs and create new therapeutics.

Psychiatric illnesses, oncology, dementia + other neurological diseases, and age related diseases, are highly heterogeneous and a new approach will be required in order to discover the next generation of therapeutics. Their technology was designed to unpack these unknown patient subpopulations and provide insights into how to target them. Their technology a uniques a learning paradigm different from ensemble trees and deep neural networks that can learn what is not known, and explain itself. Inspired by the new frontier of quantum machine learning, they have a system that has been validated through several working relationships with pharmaceutical and biotechnology companies. Their team is comprised of world class technologists, ML practitioners, and business leaders.