Beat Merz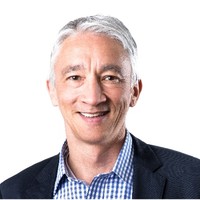 Beat Merz founded Trigon Medical in 2007. He has 25 years of experience in the medical device industry and was for the last 12 years involved with venture and private equity investments in medical device companies in Europe, the US and Israel.

Beat worked with Sulzer Medica (today part of Zimmer) and later with Straumann in R&D management positions. He then became Investment Manager and later Managing Director at NMT Management AG, a venture firm in Basel/Switzerland, where he was responsible for medtech investments. In 2003 NMT was merged with HBM Bioventures and Beat continued to work with HBM Partners, again responsible for medtech investments of HBM Bioventures and HBM BioCapital I.

In 2007 Beat founded Trigon Medical, an advisory firm supporting investors as well as start-up and later stage companies in the medical device field. From 2008 to 2010 Beat was also a Partner at Ares Lifesciences, a Geneva-based Healthcare Fund.

Beat was and still is on numerous Boards of medtech companies in Europe, the US and Israel. He has also co-founded several medtech companies in Switzerland.