Casey Benjamin Swerner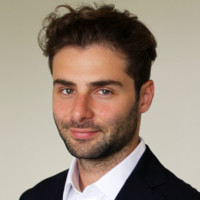 Casey Benjamin Swerner is Senior Director at Juvenescence. He joined DN Capital in 2017 as an Analyst. His sector focus includes Healthcare, Machine Learning & AI, and Deep Tech. Prior to DN, Casey helped found a music events and creative arts company whilst at university. Casey read Natural Sciences at Cambridge, graduating with a First and subsequently read for a Master's in Cognitive Neuroscience at UCL, graduating with a Distinction. He is a published academic author.

Casey was a speaker at the AI for Longevity Summit 2019.