Mary Furlong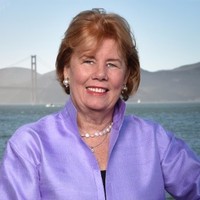 Mary Furlong, a visionary leader with decades of experience in the boomer and senior markets, began her journey in 1983 by helping older people learn "computing" taking Apple IIs to senior centers. In 1986, Mary founded SeniorNet, the first social network for older adults. In 1996, Mary founded ThirdAge Media, a boomer Internet portal that sought to inform and engage the boomer generation. ThirdAge Media was sold to Ancestry in 2002. In 2002, Mary founded Mary Furlong & Associates (MFA), a marketing and consulting firm. MFA produces the What's Next Longevity Business Summit and the Silicon Valley Boomer Venture Summit & Business Plan Competition, both celebrating their 15th year in 2017.

Mary has received the top leadership award from the American Society on Aging, and was named one of the 100 most influential women in Silicon Valley. Since 2002, Mary has served as the Dean's Executive Professor of Entrepreneurship at Santa Clara University.

Mary has raised over 150 million dollars in corporate sponsorships and venture financing, all focused on the boomer, senior, and caregiver market. She serves as an advisor to a number of startup companies and larger organizations whose innovations seek to improve the lives of older adults. Her clients include AARP Health Innovations UnitedHealthcare. She is an advisor to the Ziegler Link•age Longevity Fund, SilverRide, CareLinx, and Breezie. She is the author of, ""Turning Silver into Gold: How to Profit in the Boomer Market."" Mary was appointed by the Clinton White House as an advisor on aging and the internet.