Wen Xiao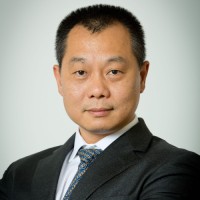 Wen Xiao spent over 20 years in telecom, pharmaceutical, and insurance industries in US, UK, and China. He is an expert in end to end customer experiences and accomplished IT executive. In 2007, Wen was named by ComputerWorld magazine as one of the "40 Global IT Leaders under 40". The influential magazine called him "Maverick With A Clear Vision".

Wen joined Prudential in 2016 and is responsible for designing and promoting next-generation digital customer experiences for Prudential's insurance and asset management businesses.

Before joining Prudential, Wen ran AstraZeneca's IT operations and infrastructure in APAC and LATAM. Prior to this, Wen spent 10 years at British Telecom and held a number of executive positions in, including COO of BT China, CTO of BT Wholesale Managed Services, and CIO of BT Business, etc.

Wen held two Master's degrees from MIT: Master of Engineering in Supply Chain Management and MBA in Corporate Finance.

Wen was a speaker at the AI for Longevity Summit 2019.