Celine Halioua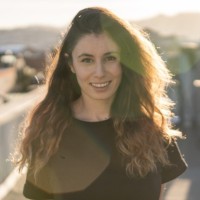 Celine Halioua is Chief of Staff at Longevity Fund.

Celine studied neuroscience at the University of Texas at Austin and Uppsala Universitet in Sweden. She worked in the laboratories of Dr. Evan Snyder at the Sanford-Burnham-Prebys Medical Discovery Institute on novel enteric neuron disease therapeutics, and of Dr. Richard Morrisett and Dr. Keith Stevenson at The University of Texas at Austin on the development of novel silver-nanocluster neuronal tracers for applications in neuropharmacology.

Celine joined Longevity Fund in January 2018. Concurrently with her work at Longevity, she is completing a Ph.D. at Oxford University on the economics of gene therapy. In her free time, Celine competes her horse Mav in dressage competitions.