Blake Byers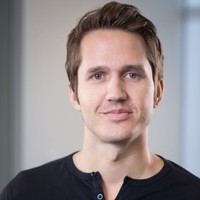 Blake Byers, the son of famed venture capitalist Brook Byers, started doing biomedical research as a high-school student at Stanford University. His research spanned biomedical engineering, stem cells, Parkinson's disease modeling, and more, resulting in multiple journal papers and patents.

Byers continued running research projects throughout his academic training and his early years working at GV (formerly Google Ventures).

As an investor, Byers partners with founders of life science and digital health companies — such as Collective Health, a startup offering tech-savvy tools for managing health benefits, and genetics-testing company 23andMe — to create a global health impact.

He also helped incubate a new cell-therapy company, Pact Pharma, which is working on technology that reprograms a cancer patient's immune system cells to attack the disease. Byers has raised over $125 million for the company while serving as interim CEO. Pact will announce a new CEO later this year.