Amanda Rees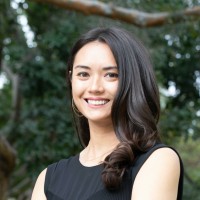 Rees came up with the idea for Bold while acting as a caregiver for her 95-year-old grandmother, who she has lived with since 2013. "There were a number of incidents where my grandmother had fallen, or had stopped doing things because she was worried about falling," she recalls. "I felt concerned every day that she might fall and get injured." Rees looked for solutions that would actually prevent falls, rather than notifying caregivers after a fall had already occurred.

While researching fall risks, Rees found that one in three people age 65 and over has a fall each year — causing 3 million emergency room visits, 800,000 hospitalizations, and $50 billion in annual medical costs. For perspective, falls among older adults cost the Medicare program over $31 billion annually; cancer costs that same program $36 billion.

"There is so much academic, peer-reviewed research on fall prevention, and at the root is balance and lower body strength," Rees says. She used her background as a dancer and yoga instructor to find out what exercises could help improve her grandmother's balance and guide her through them. And it worked, she reports: "In the past three years, she hasn't had a fall like that again."

Rees began teaching tai chi and chair yoga at retirement communities, learning what clients enjoyed and what was effective for them. Eventually, she began working on a digital intervention that clients could access from their own homes, teaming up with her co-founder and partner Hari Arul to launch Bold. The pair raised venture-capital funding in the spring of 2019 and partnered with an adviser at Stanford University for a research study at the end of last year. The public product officially launched in January 2020.