Mike P. Lewis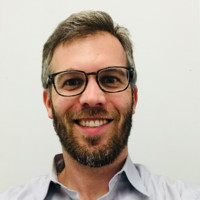 Mike Lewis graduated Dartmouth College in 2000 with a Computer Science degree.

Following Dartmouth, Mike worked at AOL and AOL Time Warner reporting to Chief Technology Officer (CTO) Bill Raduchel.

In 2006, Mike founded the company Qloud with partner Toby Murdock. Qloud grew to over 25 million monthly uniques and was acquired by BUZZMEDIA for $8 million.

Following the acquisition by BUZZMEDIA, Mike became EVP of Product for all of BUZZMEDIA brands and grew the company's traffic from 25 million monthly uniques to over 50 million.

In late 2009, Mike founded the company Grogger which changed its name to Kapost in early 2010. Kapost was part of the 2010 Techstars class. Mike was President and head of Product at Kapost from 2009 to 2015 where it grew from 0 to $10MM in ARR.

In 2015, Mike left Kapost and joined Airbnb where he is the product lead for the Business Travel team.