Xinhong Lim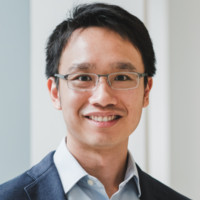 Dr Xinhong Lim is an award-winning scientist and VC investor at Vickers Venture Partners, where he has led and manages life sciences and deep tech investments.

Dr Lim Xinhong joined Vickers in 2015 and is based in Silicon Valley. He has led investments into drug delivery, AI drug discovery and advanced materials companies, and advises on fund strategy and portfolio companies in the life sciences, healthcare and tech sectors.

Dr Lim obtained a Certificate in Innovation and Entrepreneurship from the Stanford University Graduate School of Business. He is an Assistant Professor (Adjunct) in skin stem cell biology at the Lee Kong Chian School of Medicine, Nanyang Technological University (NTU) and the Skin Research Institute of Singapore (SRIS) at the Agency for Science, Technology and Research (A*STAR).

Dr Lim received his Ph.D. in Developmental Biology from Stanford University under the tutelage of Breakthrough Prize winner Professor Roel Nusse, a pioneer of Wnt
signalling biology. Lim has been the lead Principal Investigator on more than $15 million of research grants funding his work on stem cell regulation and skin biology. His work on Wnt signalling and stem cells has been published and cited in the most prestigious scientific journals, including Nature and Science, as well as highlighted in the international press, including by CNN and BBC. He is the recipient of numerous awards, including the Singapore National Academy of Sciences Young Scientist
Award, the Ten Outstanding Young Singaporeans Award (Medical Innovation) and the A*STAR-IMB Investigatorship in Skin Biology. Lim is fluent in English, Mandarin and Cantonese, and has a working knowledge of French.