Lorraine Chiroiu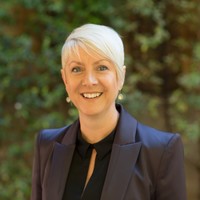 Lorraine leads AusBiotech as its Chief Executive Officer and managing director and has worked as a dedicated advocate for the biotechnology sector since joining AusBiotech over a decade ago. In this role she works closely with public policy impacting the life sciences sector at state and Federal levels, including economic development, tax incentives, patent protection, medical research and its commercialisation.

Lorraine works with the broad biotechnology community and AusBiotech's 3,000 members to inform and support industry development and has previously held the roles of Deputy CEO, Chief Industry Affairs Officer and National Communications and Media Manager at AusBiotech.

Prior to joining AusBiotech, Lorraine has worked in corporate and public affairs roles for a multinational biopharmaceutical company, the Pharmacy Guild of Australia, the University of Melbourne and for a (mental) health consumer organisation as an advocate.