Amy Kessler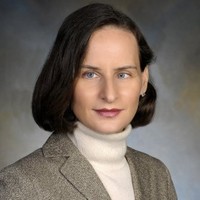 Amy Kessler is senior vice president and head of Longevity Risk Transfer within Prudential's Pension Risk Transfer business. In 2011, she led Prudential's successful launch of its longevity reinsurance product and, together with her exceptional team, has closed over $80 billion in international reinsurance transactions since, covering members of nearly 200 pension funds in the United Kingdom including British Airways and Rolls-Royce.

Amy led the ground-breaking $27.7 billion captive longevity reinsurance transaction for British Telecom in 2014, which was named "Deal of the Year" by Risk magazine and earned Prudential top honors as "Reinsurer of the Year." Amy's leadership enabled Prudential to repeat as "Reinsurer of the Year" in 2015 for multiple transactions it completed with insurers in the U.K., providing longevity reinsurance covering more than $10 billion in pension liabilities. In 2016, the success of Amy's team continued with a third "Reinsurer of the Year" win for the swift execution of longevity reinsurance for the ICI Pension Fund's $930 million buy-in that had been completed just eight days after the Brexit vote.

With nearly 30 years of experience, Amy is an innovator whose work helps pension funds proactively manage longevity risk and create retirement security for their members. She was chosen as one of the "2014 Women to Watch" by Business Insurance magazine, and she was named to Institutional Investor's "Pension 40" list—a ranking of the 40 most influential people in pensions—in both 2014 and 2015. Amy possesses both capital markets expertise and in-depth insight into the innovative pension risk transfer transactions occurring globally. She is currently leading the launch of Prudential's longevity reinsurance solutions for Canada, the Netherlands and Australia. Before joining Prudential, Amy served as a principal at Bear Stearns and as Global Head of Pension ALM at Swiss Re in London.

Amy holds a Bachelor's Degree in economics and a Master's Degree in international economics and finance from Brandeis University, where she is a Member of the Board of Overseers of the International Business School and the 2013 recipient of the Dean's Medal.